Pololi Limited is a Hong Kong-based F&B group with several Hawaiian-inspired food and beverage offerings in Asia - its namesake, Pololi - Asia's first poké chain, Hawaiian BBQ concept BLAZED, KAI by Pololi, SHAKA Rolls and 'Ona. Guided by the mantra to only serve what we will eat, the Pololi team focuses on creating affordable and onolicious meals with fresh ingredients.
Pololi's journey began in 2014 when chef-preneur Steph Kudus saw a gap in Hong Kong for fresh and protein-heavy salads. Born and raised in Singapore, Steph spent many summers during college in Hawaii where she fell in love with poké. Upon graduation, she moved to Hong Kong for a career in investment banking and a lot of eating at her desk. She slowly got bored of the limited fresh seafood options in the city. What began as an experiment ind the kitchen of her tiny apartment to sate her cravings for Hawaiian food sparked the idea to set up Pololi - the perfect combination of her love for cooking and hosting big parties, over yummy food.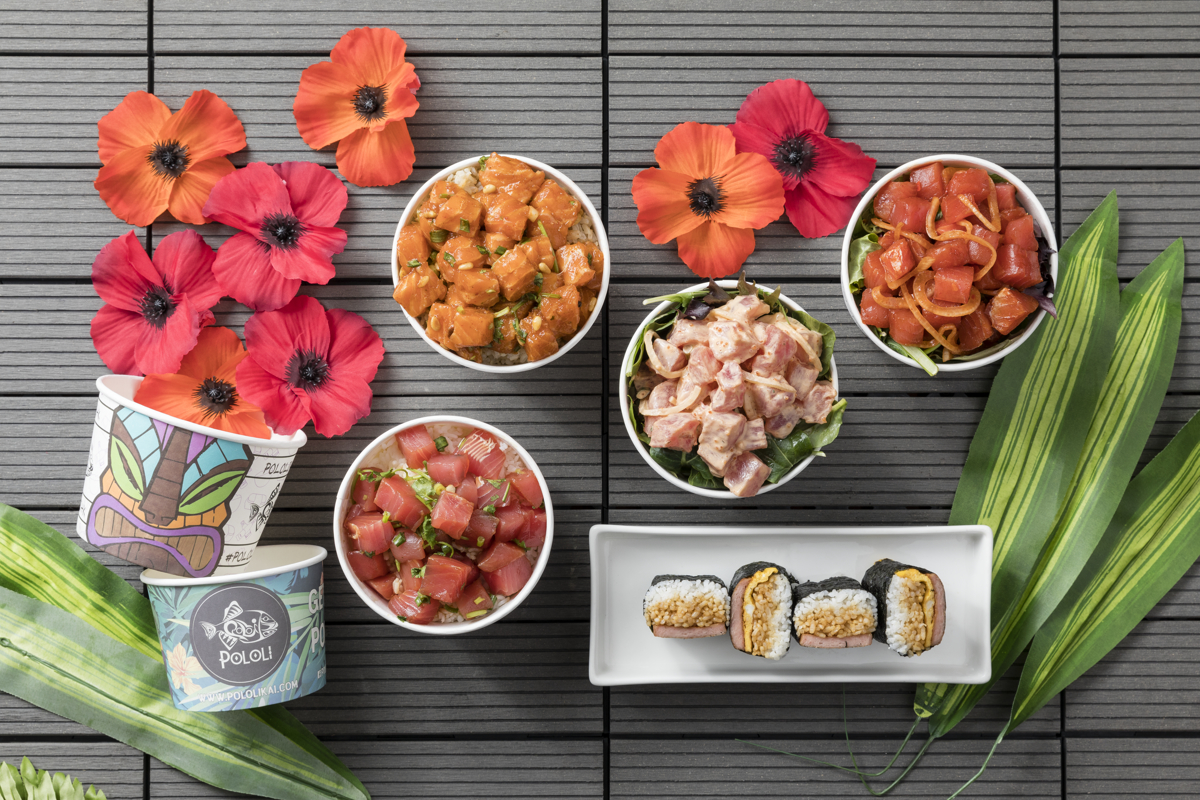 At Pololi (Hawaiian for 'hungry'), the poké is made fresh by the #PololiCrew throughout the day and served chilled, just the way the ohana (Hawaiian for 'family') like it.
With a repertoire of more than 30 different poké flavors, Pololi serves six different flavors daily on a bed of brown rice, white rice, salad, or any combination.
KAI by Pololi is all about celebrating you and all of your discerning tastebuds! There's nothing better than having things your way.
With KAI by Pololi, you can choose from over 50 high-quality ingredients to create the perfect poké bowl for you!
If it's too much trouble, you can also pick one of Kai's Surf Grub.
No trip to Hawaii is complete without at least a BBQ party with friends, this is why Pololi is bringing the wholesome luau (Hawaiian for 'party') to you.
At BLAZED, our #PololiOhana can now get their favorite Hawaiian BBQ meal anytime they want. Grilled to perfection, Flyin' High chicken, Sticky Icky Ribs and Killer Sticks will take you back to your island vacation. Shaka on brahs!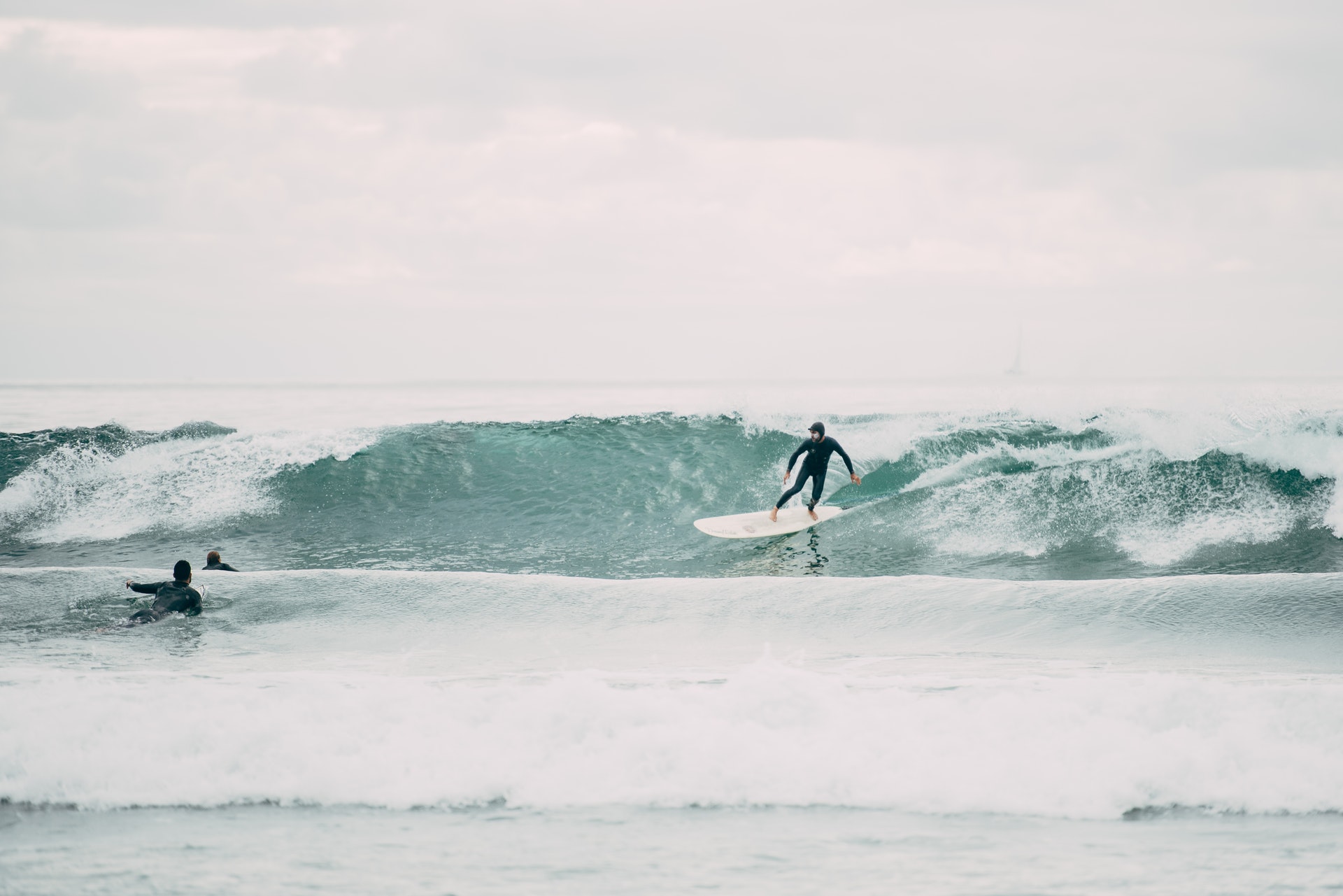 Pololi - Poké Bowl
Our signature poké bowls come in more than 30 different flavors
Spam Musubis
A selection of Spam Musubis, customise it your way
Kai - Big Kahuna Bowl
Be your own poké boss and create your own poké
Blazed - Hawaiian BBQ platters
Our blazin' Hawaiian BBQ will surely whet your palette!
Blazed - Flyin' High
Want some tender, wholesome, BBQ chicken? Look no further!
Blazed - Sticky Icky Ribs
36-hour marinated beef short ribs - 'nuff said
Hawaiian Skewers
Looking for something lighter? Our signature skewers are onolicious
Central, Hong Kong
35-39 Graham Street, Kar Ho Building
Phone: +852 2755 8099 (no reservations accepted)
Hours: Daily 11.30 am – 9 pm
Pololi Flagship - Fashion Walk,@ Causeway Bay, Hong Kong
Food Street @ Fashion Walk, Shop C, G/F
58-64 Paterson Street
Phone: +852 2794 1499
Hours: Daily 11:30AM - 10:30pm
Catering and Private Events
Want some Hawaiian grub for your next party? We've got an extensive catering menu and can the Hawaiian luau party of your dreams happen!
Get in touch with us at info@pololikai.com
Order Now
If you're looking to get some of our food delivered to your doorstep, we are available on Deliveroo* in Hong Kong
*Please note that we can only deliver to locations that are within our Deliveroo areas.
Don't want to walk up and down the hills or take the Mid-Levels Escalator? Get your favorite poké delivered to your doorstep!
blazed by pololi for wanchai
Craving some solid Hawaiian BBQ, trust us, you won't regret it. Be one of the few lucky ones to be able to eat our blazin' platters if you're around Wanchai and Causeway Bay.
Working or living around Wanchai and Causeway Bay? You won't want to miss your favorite spam musubis or DIY poké bowls.
Kai by pololi for wanchai
Regular poké bowls not hitting the spot? You can be your own poké boss and customise your own poké bowls, just the way you think you'll like it.
we welcome queries, feedback and suggestions
You can also contact us at info@pololikai.com